Cultural Property Issues
Preface
Issues surrounding the protection of mankind's cultural property have become more and more prominent in recent years. Warfare, economic development and religious and cultural intolerance are threatening our shared inheritance.
As you will know, IADAA has been highly active in campaigning to protect the legitimate antiquities trade while investigating the best means of putting an end to the illegal activities of looters, smugglers and forgers. This work involves a great deal of research, fact checking, formulating policy and opening dialogues with lawmakers, law enforcement and other bodies like NGOs.
IADAA's chief messages are:
The trade is as horrified by the destruction and iconoclasm as anyone else and we share a common cause in wishing to defeat it.
The trade has more incentive than anyone else to stop the crooks because of the damage they risk causing the reputation of the legitimate trade.
The focus should now be on Article 5 of the UNESCO Convention, which has not been adopted fully and which obliges signatory countries to protect their archaeological sites properly.
The authorities need to base their decisions on independently verifiable evidence, not on hearsay or unsubstantiated claims in media reports.
We will not find a workable solution unless all parties to the debate work together, including, the trade.
2022
March
"The scandal of seizure agreements" Art Newspaper: March 2022 issue:
The leading letter in this TAN issue comes from IADAA adviser Ivan Macquisten, who provides a detailed critique on the growing number of Memoranda of
Understanding between the United States and other countries.
Art market demands fundamental review of law making after US treasury report finds low money laundering risk by CINOA 11.3.2022
As report after report fails to find any noteworthy evidence linking the art market to widespread trafficking, terrorism financing or money laundering, both trade and policy organisations demand action to prevent further damage to legitimate interests.
https://www.theartnewspaper.com/2022/03/14/damaging-and-unjust-legislation-linking-art-and-antiques-trade-to-money-laundering-and-terrorism-financing-must-stop-industry-body-says
January
The Art Market is misunderstood Mace January 2022
2021
October
https://culturalpropertynews.org/the-evolution-and-deconstruction-of-afghanistans-cultural-heritage-laws/
https://culturalpropertynews.org/the-real-looting-of-afghanistan-pit-mining-vs-heritage/
April
IADAA proposes for the Regulatory Scrutiny Board to intervene
March
IADAA analysis of the final results of the Netcher Forum.
In its own words, the Netcher Forum "is a transnational project, started in January 2019 with a duration of 27 months, aiming at reinforcing the fight against cultural heritage looting and trafficking, by bringing together relevant international actors (security and research communities, public and private institutions, art market specialists, policy makers) and intends to build a sustainable social online platform".
2020
November
Millions and Billions- debunking the false information on the illicit trade
Open letter CINOA to UNESCO congratulations and plea- signed 11.10.2020
CINOA letter complaining to UNESCO regarding advertisement campaign dd 13.11.2020
UNESCO fake advertising campaign 2020
October
Setting the record straight on evidence and statistics relating to looting and trafficking
Answer to Debora Lehr's letter to The Art Newspaper "Looted art trafficking is far from exaggerated"
by Vincent Geerling and Joanna van der Lande : "The Art Newspaper got it right about the extent of loot trade"
September
The latest World Customs Organisation Illicit Trade Report over 2019 was published in September 2020
Please read our analysis dated September 2020.
May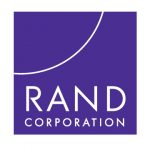 Rand Corporation published an important report on the Illicit Antiquities Trade titled:
"Tracking and Disrupting the Illicit Antiquities Trade with Open-Source Data" 
IADAA reports about it in this article:
"RAND Corporation report demolishes current thinking on antiquities trafficking" 
Most widely held assumptions are wrong, it argues, and this has led to poor policy in tackling the problem
IADAA put the main findings of the Rand report on an A4: Main findings of the RAND report
IADAA sorted the findings of the Rand Report by theme with quotes and source pages:
EVIDENCE BY THEME 
Januari
The latest World Customs Organisation Illicit Trade Report over 2018 was published in December 2019
Please read our analysis dated January 2020.
2019
"Fact, fiction and the role of the trade in protecting cultural heritage"
Council of Europe Nicosia Conference "Act for Heritage", CINOA's background paper:  24-26/10/2019
A new study for the European Commission on Illicit trade in cultural goods in Europe has been published.
Read here IADAA analysis of Ecorys report for EU 2019
At last ILLICID final report published in Germany.
Read here IADAA's analysis and summary. 1-7-2019
The debate "Fake News and the Antiquities Trade" by Ivan Macquisten.
From the Cahn's Quarterly 2019.
BRAFA Talk by V.J. Geerling 30-01-2019
An unnecessary and flawed EU regulation on the import of cultural goods that will harm the art market.
New regulatory challenges for dealers and collectors.
The latest World Customs Organisation Illicit Trade Report over 2017 was published in December 2018
Please read our analysis dated January 2019.
2018
EU Workshop on Protecting Iraqi Cultural Heritage 30-5-2018
"The view of the organized legitimate trade on ways to prevent trafficking and destruction of Iraqi cultural heritag Presentation by the chairman of IADAA Vincent Geerling.
Helping state injustice (Translated)
Die Wetwoche: November 21,: This article examines how the Swiss Federal Office of Culture (BAK) has seized Egyptian artefacts imported legally from Britain, while ignoring property rights in the process.
Mörgli, Gehilfen eines Unrechtstaats_2018_11_22_
"Preserving the Past"
by Micheal Lewis in Cahn's Quarterly 1.2018
2017
Open letter to Director General of UNESCO, Mrs Irina Bukova dated 11.05.2017 by IADAA chairman Vincent Geerling.
UNESCO answer by Mr Francesco Bandarin 31.8.2017.
IADAA reply to UNESCO 6.10.2017
IADAA chairman Vincent Geerling addressed UNESCO in Paris for the second time in just over a year. Here is his speech as well as a selection of reports based on recent investigations and research by IADAA and others, including the Dutch Police War Crimes Unit, that give a clearer picture about the current situation with regards to looted cultural property and ISIS, as well as what is happening in Europe. Unesco speech in Paris by Vincent Geerling  CINOA UNESCO speech with links 15-05-2017
Illicit trade and financing of terrorism – Centre d'Analyse du Terrorisme
https://goo.gl/iPv2tx
Sir John Boardman 'Academic Censorship', CQ 4_2017
IADAA investigates operation Pandora results (with pictures) 28-03-2017
https://goo.gl/145oH7
IADAA investigates operation Pandora Executive summary (with pictures) 28-03-2017
Caliphate in Decline: An Estimate of Islamic State's Financial Fortunes – The International Centre for the Study of Radicalisation and Political Violence, 2017
https://goo.gl/VidSZj
Report That Antiquities Sales Is Major ISIS Funding Source Disputed By Authorities – Homeland Security Today 07-01-201
https://goo.gl/UwlEn9
SPECIAL ANALYSIS: Antiquities Sales Supporting ISIS Fails The Test Of Robustness – Homeland Security Today 27-02-2017
https://goo.gl/TUlbnH
Cultural Property, War Crimes and Islamic State.
Destruction, plunder and trafficking of cultural property and heritage by Islamic State in Syria and Iraq – a war crimes perspective.
A report commissioned by the Dutch National Police, Central Investigation Unit, War Crimes Unit
https://goo.gl/rNhQgb
Cahn's Quarterly 4 2017 Editorial-1